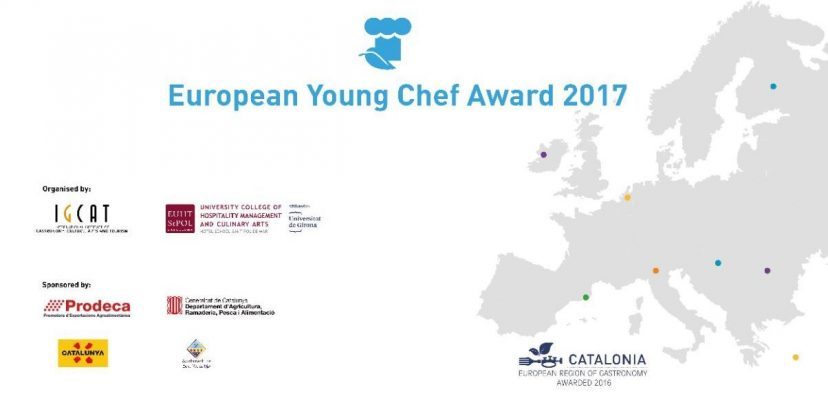 The European Young Chef Award 2017 is a competition organised and promoted by the International Institute of Gastronomy, Culture, Art and Tourism (IGCAT), the European Region of Gastronomy Platform and the University College of Hospitality Management and Culinary Arts (EUHT StPOL), a University School with 33 years experience in organising Cooking Contests for young chefs in Catalonia.
2017 edition gathered 8 participants coming from Primorska (Slovenia), Catalonia (Spain), East Lombardy (Italy), Galway-West of Ireland (Ireland), North Brabant (The Netherlands), Sibiu (Romania), South Aegean (Greece) and Kuopio (Finland).
The European Young Chef Award 2017 was organised as a two-day event. On the first day, participants had the chance to present and exchange knowledge about local food varieties and traditional dishes from their regions, which they prepared for the jury and peers to taste. A great opportunity to learn from each other, this introduction day reinforced the role of the Young Chefs as ambassadors for their territories and local gastronomic traditions.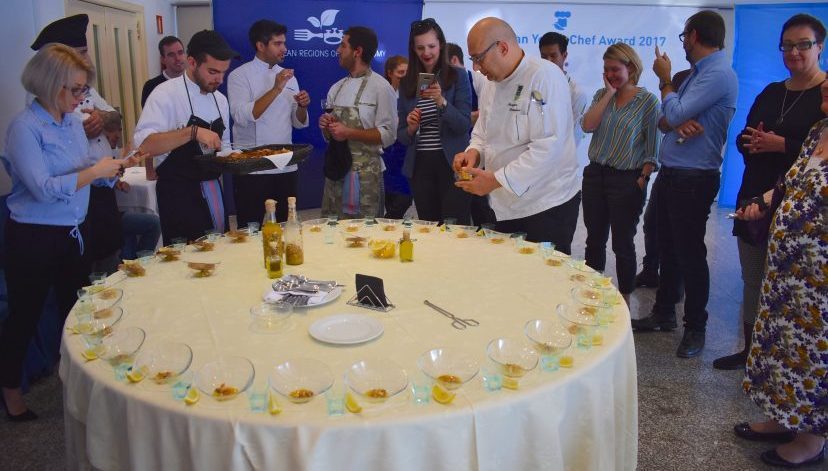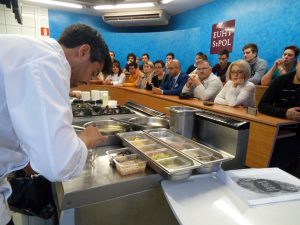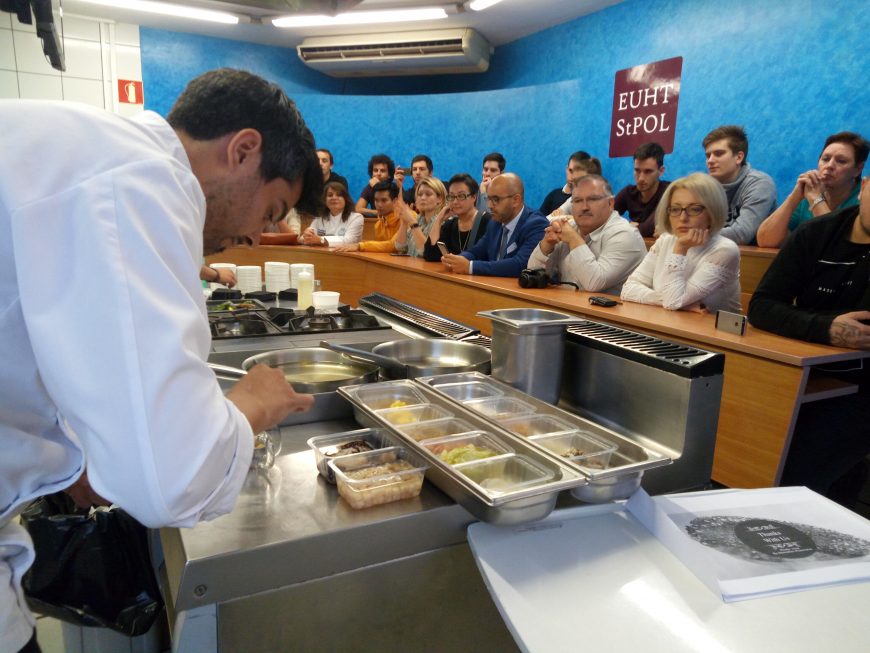 A Master Class was then held by Stamatios Misomikes, winner of the European Young Chef Award 2016, on the theme Tradition Meets Innovation. This cooking experience was devised to celebrate local products from South Aegean, European Region of Gastronomy 2019 and to explain Stamatios's commitment to create new flavour combinations innovating on the region's gastronomic roots.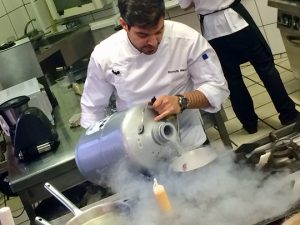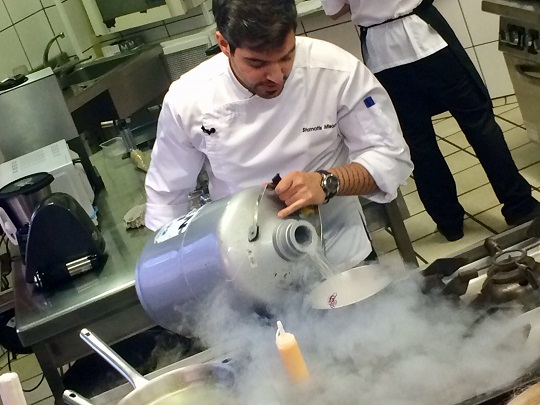 "Creativity, development, research and identification are the basic steps in the path from tradition to innovation." – Stamatios Misomikes
The first day concluded with the participants' commitment to become IGCAT Regional Chef Ambassadors and to use, as well as promote local products from their regions throughout their future careers.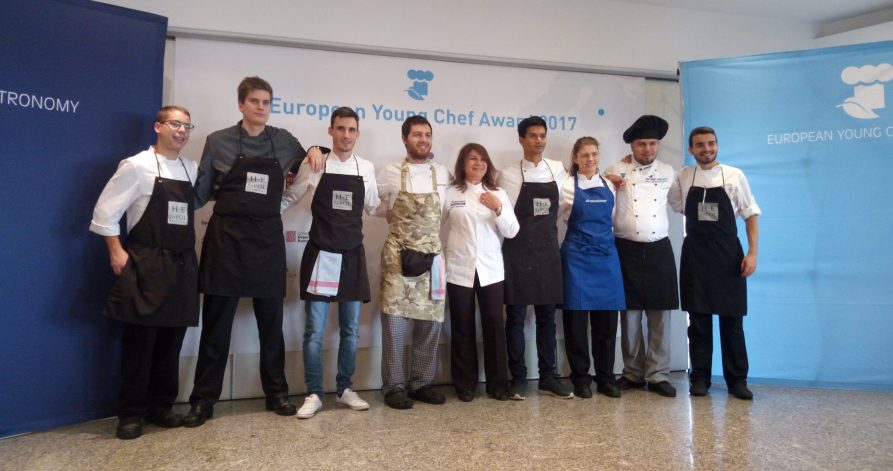 On the second day, the European Young Chef Award competition took place in which finalists presented their innovations on the traditional recipes to an international jury chaired by celebrity chef Argiro Barbarigou, from Papadakis Restaurant (Athens). The international panel included Rosa Mayordomo, Board Member of the Acadèmia Catalana de Gastronomia i Nutrició (Spain); Carlos Fernandes, Associate Professor in Tourism Studies at the Polytechnic Institute of Viana do Castelo (Portugal); Cáit Noone, from Galway International Hotel School at Galway Mayo Institute of Technology (Ireland); Ilona Sares, International Project Coordinator at ProAgria North-Savo (Finland); and Lluís Serra, Executive Director of EUHT StPOL (Spain).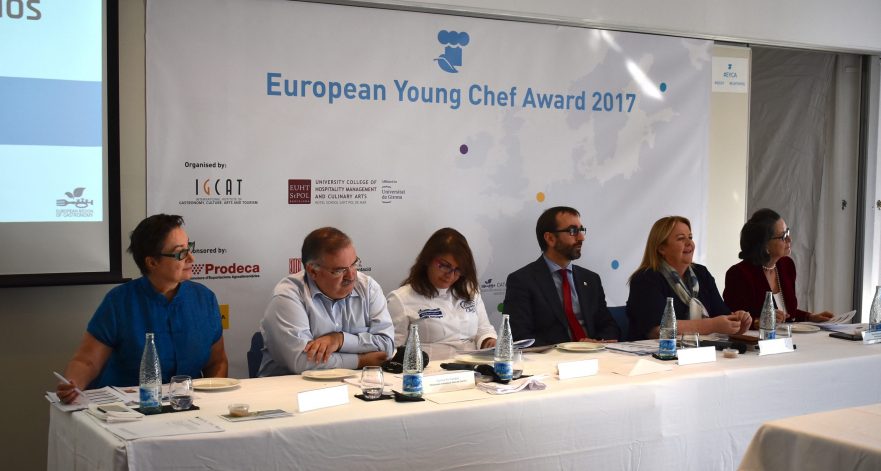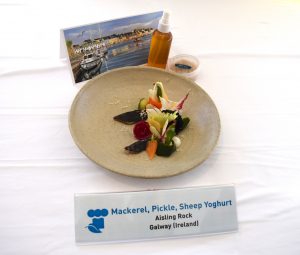 The winner of the European Young Chef Award 2017 was Aisling Rock from Galway-West of Ireland, European Region of Gastronomy 2018, who presented the dish Mackerel, Pickle, Sheep Yoghurt, innovating on the traditional recipe Salted mackerel with root vegetables and potatoes.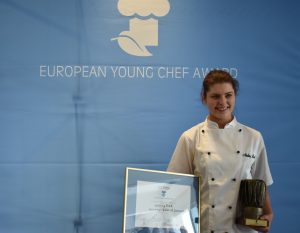 "I would like the jury to experience my story and my region through my food." – Aisling Rock
The competition was followed by a Round Table on Innovation on Tradition and Mentoring Young Chefs, where participants engaged in a conversation with Argiro Barbarigou, Stamatios Misomikes and Shane Sheedy, finalist of 2016 edition and mentor for 2017, who shared their experience and offered advice to the Young Chefs for their future careers. The Round Table was moderated by President of IGCAT, Dr. Diane Dodd.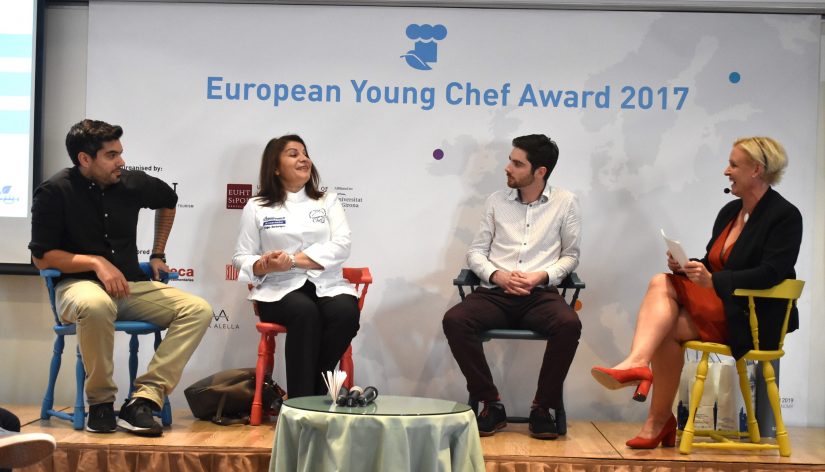 The European Young Chef Award 2017 was organised by IGCAT and hosted by 

Sponsors