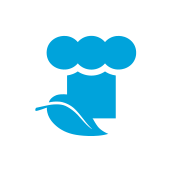 Mission

The aims of the Award are to:

Promote innovations on traditional cuisine
Local food cultures are an important source of innovation. Traditions developed over centuries from the vital 'DNA' of food cultures and regional gastronomy as well as local knowledge is, therefore, an important potential source of innovative products and experiences.

Highlight sustainable food cultures
Sustainable local, regional and global food systems are important for all our futures. The European Young Chef Award, therefore, aims to stimulate debate about sustainable food and gastronomy practices, production and consumption.

Create future chef ambassadors for the regions and local food products
Local food products are often unique to the territory from which they come. Likewise, regional culture creates a distinction that underlines the added value of local products. By giving visibility to emerging chefs that support local products, it is hoped to contribute to a more sustainable and better quality of food experiences.
Contact us
For more information and full 2022 call, please contact IGCAT's secretariat at:
info@igcat.org
The European Young Chef Award 2022 is organised by IGCAT and hosted by