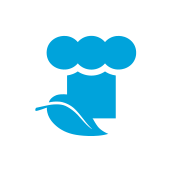 IGCAT Regional Chef Ambassadors
Following the successful six editions of the European Young Chef Award, 45 young finalists have signed a protocol to be IGCAT Regional Chef Ambassadors and thus commit to supporting regional cuisine and local products.
IGCAT Regional Chef Ambassadors support local food products and innovation on tradition to contribute to a more sustainable and better quality of food experiences.

The IGCAT Regional Chef Ambassador initiative is an opportunity to give extra visibility to the talented young chefs while at the same time spreading IGCAT's message that cultural and food diversity is necessary to ensure sustainable futures for regions.

IGCAT Regional Chef Ambassadors are committed to:
showcase regional and local food products that are wholesome and healthy;
contribute to raising awareness of health issues and to promote healthy eating;
introduce innovations on traditional recipes in their menus;
support and promote local food traditions and festivals to the best of my ability and means;
promote local food cultures as an important source of new ideas and innovative food products and culinary experiences;
support initiatives that re-connect rural and urban environments and stimulate debate about the importance of traditional agriculture and food productions methods;
encourage dialogue between everyone in the hospitality chain supply in order to find smart solutions to demand and supply chains in the region with regard to food production;
encourage hoteliers and other restaurants to promote local products.
Contact us
For more information and full 2023 call, please contact IGCAT's secretariat at:
info@igcat.org