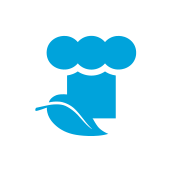 Open Calls
The European Young Chef Award 2018 will take place on 25-26 November in Galway (Ireland) at Galway-Mayo Institute of Technology (GMIT).
Open to full-time culinary arts students in the partnership of the European Regions of Gastronomy Platform as well as other regions, aged between 18-26 years.
The European Young Chef Award is open to all both male and female chefs and regions are asked to encourage applications from female chefs.
The candidate must be selected and approved by a regional partner stakeholder group, preferably in collaboration with an institution that has held a local competition.
OPEN CALL! Please submit the following documents before 30 September 2018
Contact us
The European Young Chef Award 2018 is organised by IGCAT and 

With the support of